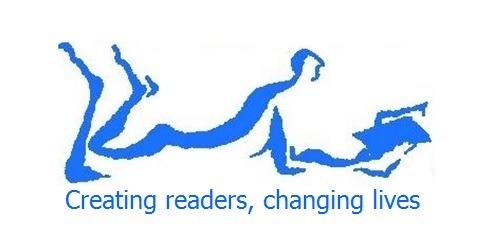 READING EXPECTATIONS (K-3)
25Z85
25 minutes of Engaged Reading Time.
Within your Zone of Proximal Development (ZPD).
85% or better on reading comprehension quizzes.
HOW TO TAKE AN ACCELERATED READER READING PRACTICE QUIZ
1. Log-in to Renaissance Place as a STUDENT.
2. Click-on "Take a Quiz," under Accelerated Reader.
3. Click-on "Reading Practice Quiz."
4. Click inside "Quiz Number," and then type-in the Quiz Number for your book.
5. Next, check to make sure your book is listed, then click-on the title of your book.
6. Select how the book was read: To, With, or Independently.
7. Next, click-on "Yes" if your book information is correct.
8. Finally, click "Start Quiz."
9. Read each question and possible answers carefully, select your answer, then click "Next."
10. When your quiz is finished, make sure you read your results and review your incorrect answers.
11. Some books have Vocabulary Practice Quizzes, so please choose "yes" when asked to take them.
Share your results with your teacher and parents.
ATTENTION PARENTS
Accelerated Reader uses a software program called Renaissance Place at school. This program has a special feature called Renaissance Home Connect, which you and your student can access outside school from any computer with an Internet connection. Renaissance Home Connect is fun and easy to use. It allows the teacher, you and your student to share information about your student's progress in Accelerated Reader.
If you'd like to receive emails showing your student's quiz or test results, click the Email Setup link in Renaissance Home Connect and follow the directions. To be sure these emails reach your inbox, add homeconnectautodelivery@renlearnrp.com to your address book
If you have any questions about Renaissance Home Connect, please call your student's school.
SUCCESSFUL READING TIPS FOR STUDENTS
Read books within your ZPD range.

Start with books at the lower end of your ZPD range, once you test at 90% or higher, move on to the next level higher.

Use

AR Book Finder

to search for books, and to make sure there is a Quiz for the book you're reading.

Read books in different genres.

Don't read for time, instead read for pages, chapters, and books.

Read to understand, and keep summarizing what you've read.
ACCELERATED READER FOR TEACHERS
AT THE HEART OF ACCELERATED READER ARE A FEW BASIC STEPS:
You schedule time for reading practice, additional to your instructional reading period. During this time, your students select and read library books that match their individual ability levels and interests.

When a student finishes a book, he or she takes an AR Reading Practice Quiz. This quiz assesses general comprehension of the book just read.

Accelerated Reader scores the quiz, keeps track of the results, and generates reports. You use this data to monitor each student's practice, guide students to appropriate books, and target instruction.
THE PURPOSE OF ACCELERATED READER IS TO ENABLE POWERFUL PRACTICE. IT DOES THIS BY:
Providing data that helps you monitor and personalize reading practice.

Encouraging substantial amounts of practice, according to guidelines based on research findings.

Making practice fun for students by facilitating successful encounters with text.
AR KEY CONCEPTS
The purpose of Accelerated Reader is to enable powerful practice.

A student's ZPD represents the level of difficulty that is neither too hard nor too easy.

Book level indicates the difficulty of text, not the maturity of content.

Interest level tells you for which grade levels a book's themes and ideas are appropriate.

Points are assigned to a book based primarily on its length. The number of points a student earns tells you how much reading a student has done.

The most important factor in accelerated reading growth is good comprehension.
THE IMPORTANCE OF GOOD COMPREHENSION
Accelerated Reader research shows that the most important factor in accelerated reading growth is good comprehension. Therefore we encourage students to strive for high scores on AR quizzes and maintain an average score of at least 85 percent—with 90 percent being even better.
Why then, you may be wondering, does AR give students points for scores of 60 percent and higher, if an average of 85 or 90 percent is the goal? Remember, points tell you how much reading practice a student has done. If a student spends two weeks reading a 10-point book and scores 100 percent, AR records 10 points, which is a fantastic accomplishment. If the student only scores 60 percent, AR records 6 points, which is not so good but does document the time and effort he put in.
The teacher's role is to either guide the student to a more appropriate book and/or help the student develop comprehension strategies.
ZONE OF PROXIMAL DEVELOPMENT (ZPD)
The zone of proximal development, often abbreviated ZPD, is the difference between what a learner can do without help and what he or she can do with help. It is a concept developed by Soviet psychologist and social constructivist Lev Vygotsky (1896 – 1934).
Vygotsky stated that a child follows an adult's example and gradually develops the ability to do certain tasks without help or assistance. Vygotsky's often-quoted definition of zone of proximal development presents it as the distance between the actual developmental level as determined by independent problem solving and the level of potential development as determined through problem solving under adult guidance, or in collaboration with more capable peers[1]
Vygotsky among other educational professionals believes the role of education to be to provide children with experiences which are in their ZPD, thereby encouraging and advancing their individual learning.
L.S. Vygotsky: Mind in Society: Development of Higher Psychological Processes, p.86
POWERFUL INDIVIDUAL POINT GOALS
If a trainer were to create a fitness program for you, he would specify not only how hard you should exercise but also how much exercise you should do. Reading practice needs to be regulated in the same way. AR makes this easy. As we just described, you regulate the difficulty of a student's reading practice through the ZPD. You regulate quantity with points.
What's the appropriate quantity? To find that out, we conducted extensive research to determine the amount of reading practice students must engage in to achieve growth. We measured the amount in time and found that 20 to 60 minutes a day of high-quality practice was associated with the greatest gains. We also kept track of how many points students of varying abilities accumulated within those 20 to 60 minutes. That's how we can estimate the number of points students need to earn in order to advance their skills.
SCCSD teachers personalize Practice with Individual Point Goals. That means, every student will receive an Individual Point Goal at their Grade-Equivalent (GE) to ensure that every student is successful at reading! In addition, we rewards students who have reached their Individual Point Goals.
AR MEASURES PRACTICE WITH POINTS
Because points are based on word count, AR uses them to keep track of how much reading a student has done. Students "earn" points by taking the AR quiz for the book they have just read. If a student reads a 10-point book and scores 100 percent on the quiz, he earns 100 percent of the points. If the student scores 90 percent, he earns 90 percent of the points, and so on. To earn any amount of points, a student must score at least 60 percent on a five- or 10-question quiz and 70 percent on a 20-question quiz. Points make it easy to see how much reading practice a student has successfully completed. For example, a student who has accumulated 50 points has read many more words than a student who has accumulated 10 points.
POINTS
Points are assigned to each book based on its length and difficulty. For example, the Berenstain Bears books, which are about 8,000 words long, are 1-point books. Hank the Cowdog, which is about 23,000 words long, is a 3-point book. The Sun Also Rises, about 70,000 words long, is a 10-point book. The formula for calculating points is:
AR points = [(10 + book level)/10] x (words in book/10,000)