2018-2019 Student Pre-Registration Information for all SCCSD Schools
All Returning Student Registration requires that Proofs of Residency and Identification be presented at the school to receive SnapCode(s).

All New Student Registration MUST be completed at the school site. Registration is not complete until all necessary documents are received and online registration is submitted.

Parents registering returning students should bring to their child's school:

Two (2) documents showing proof of residency & identification (This should be the parent/guardian and must be the 1st contact in the online registration)
Residency Verification
· Utility Bill showing the Last 30 days
· Home/car insurance with current address showing residency, auto registration
· Mortgage deed, property tax receipt or car tag receipt
· Home/Apartment lease agreement
· Voter Registration Card
· Filed Homestead Exemption Form
· Certified Copy of Filed petition for guardianship if pending and final decree when granted
· Valid Driver's License or State ID
Parents, guardians, or caretakers registering students new to the district are requested to bring to the school:
· Certified birth certificate
· Student's social security card (optional)
· Two (2) documents showing proof of residency*
· MS immunization compliance certificate**
· Address & phone number of previously attended school
· Most recent report card or transcript
The Mississippi State Department of Health (MSDH) requires the Tdap vaccination for all students entering 7th Grade

.

All Pre-Kindergarten, Kindergarten, and 1st Grade students must have a chickenpox vaccination.
_______________________________________________________________________
1. Registration must be complete before a student schedule will be issued.
2. Students with incomplete online registration applications will receive no schedule nor be allowed to class.
The Sunflower County Consolidated School District does not discriminate on the basis of race, color, religion, national origin, sex, age, or disability in its programs or activities.
2018-2019 Returning Student Registration ←Click Link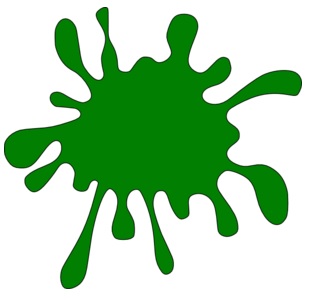 2018-2019 New Student Registration ← Report to School with Required Documents
---
Getting Involved
Parent involvement is critical to the success of students in school. Getting involved in your child's school will show your child that you think school is important. Below are some ways to get involved.
When school begins, contact your child's teacher to introduce yourself.

Attend the opening day of school activities, for example, an open house or family night.

Join the PTA or PTO.

Attend activities in which your child participates -- field trips, school performances, student exhibits, etc.

Encourage your child's teacher to contact you regularly about your child's academic progress.

If the teacher doesn't contact you, contact the teacher periodically, to see how things are going. This will remind the teacher how much you value your child's education.

Be active in your child's school. Let your child's teacher and principal know that you want to be involved and offer to serve as a resource for your unique knowledge or experiences.
Students whose families are involved in school will be more successful. Some of the benefits of parental involvment include:
Student achievement increases regardless of the parent's own education, economic, or ethnic/racial background;

Student attitudes are more positive;

Negative student behavior decreases;

Graduation rates are higher;

Students have higher grades, better attendance, and complete homework more often;

Teachers become more enthusiastic;

Teachers have higher expectations for students.
---
SB 2347 Literacy-Based Promotion Act
Please click SB 2347 Literacy-Based Promotion Act for more details.
Tips for Parents
Parents are the most important teachers in a child's life and play a crucial role in their child's learning process. Below are some important steps parents can take to support their child's success in school.
Provide your child with a proper diet, school supplies, and other basic needs.

Provide a study environment for learning at home. Provide resources for learning including books and magazines and utilize the local library.

Get to know your child's teacher. Let your child's teacher know that you are ready to work together.

Meet and talk with other parents and school staff.

Learn about your school's curriculum and support services.

Provide encouragement for homework.

Encourage your child to talk to teachers if he or she does not understand an assignment.

Read and talk about information sent home from school.

Ask your child about his or her school day -- what was learned, new experiences, friends, etc.

Help your child stay calm and confident on test days, and send him or her to school well-rested. Make sure he or she has breakfast at home or at school.

Recognize progress and praise efforts that are made.

Be a good example that learning is a lifelong process.
---
Helpful Links
School Immunization Requirements
Parents for Public School National Office
National Coalition for Parent Involvement
---
---
Parent Quick Links
---