SCCSD On-Campus Sport Physical Procedures
Because of limited man power (2 district nurses) and working with the clinic's schedules, we have the following procedures:
First, give every student athlete (or each student during the "try-out" stage) the physical consent form to take home to their parent/guardian (Please make sure to emphasize that

ALL 3 sheets

are signed by the parent/guardian)

The coach or designee will collect all of completed forms within 2 business days and contact Nurse Hibbler (662-207-9314)

After Nurse Hibbler receives the completed physical consent form, dates will be scheduled based on:
A. the number of consent forms collected
B. the clinic staff's availability
C. and the school administrator's approval where the students are located
4. The district nurses will provide each coach with a copy of the sports physical forms after the physical is completed.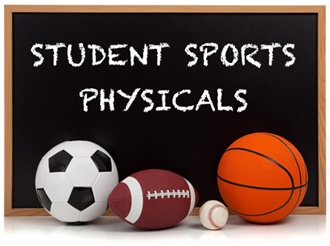 QUESTIONS?
Contact a District Nurse for more information!
Nurse Hibbler (662-207-9314) * Nurse Wilson (662-207-2134)