SCCSD Early Bird Registration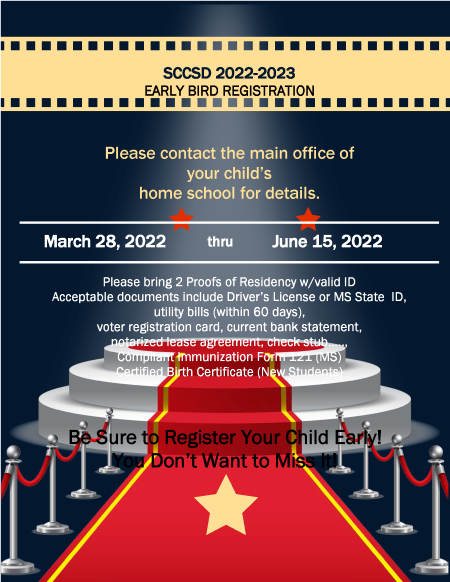 ---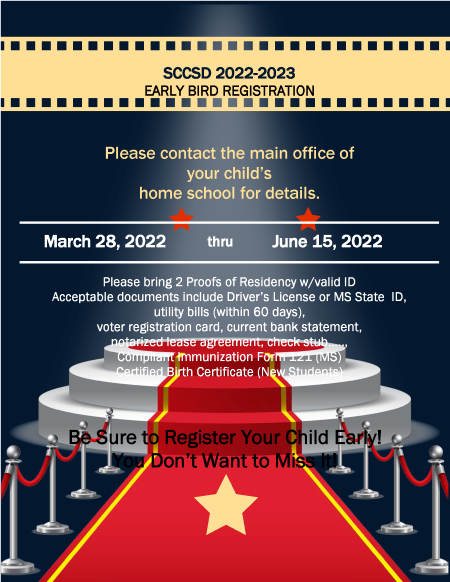 SCCSD 2022-2023
Early Bird Registration
Please contact the main office of your child's
home school for details.

March 28, 2022 thru June 15, 2022

Please bring 2 Proofs of Residency w/valid ID
utility bills (within 60 days),
voter registration card, current bank statement,
Compliant Immunization Form 121 (MS)
Certified Birth Certificate (New Students)

Be Sure to Register Your Child Early!
You Don't Want to Miss It!