Welcome to the Sunflower County Consolidated School District website! We are proud that you are visiting the site and hope that you find all the information you are looking for concerning Sunflower County Consolidated School District. Whether you are a parent, student, prospective or current employee, or even perhaps an industry representative exploring the possibility of locating in our great city, we hope that you find our commitment to education to be one of endless possibilities.
Thank you for your commitment to public education. Together we can keep the Sunflower County Consolidated School District moving forward. Our mission is to unify our schools, communities, and parents to successfully educate all students to enable them to compete globally.
---
Moorhead Schools Community Update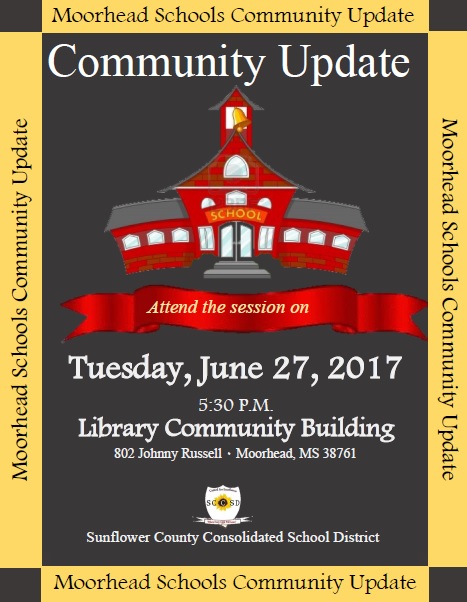 ---
2017 Education Summitt
The Education Summit is a one day workshop designed for teachers, food service workers and parents hosted each year on Delta State's campus. The Summit is part of a partnership between Delta State Continuing Education and Sunflower County United for Children.
Click HERE for registration form