Welcome to the Sunflower County Consolidated School District website! We are proud that you are visiting the site and hope that you find all the information you are looking for concerning Sunflower County Consolidated School District. Whether you are a parent, student, prospective or current employee, or even perhaps an industry representative exploring the possibility of locating in our great city, we hope that you find our commitment to education to be one of endless possibilities.
Thank you for your commitment to public education. Together we can keep the Sunflower County Consolidated School District moving forward. Our mission is to unify our schools, communities, and parents to successfully educate all students to enable them to compete globally.
---
CHARACTER EDUCATION PLAN
Character word of the month "Grit".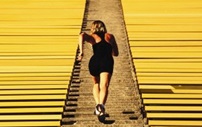 Grit is perseverance and passion for long-term goals.
Finished whatever s/he began

Stuck with a project or activity for more than a few weeks

Tried very hard even after experiencing failure

Stayed committed to goals

Kept working hard even when s/he felt like quitting.

---
RULEVILLE CENTRAL HIGH'S COLLEGE & CAREER PARENT NIGHT!