Welcome to the Sunflower County Consolidated School District website! We are proud that you are visiting the site and hope that you find all the information you are looking for concerning Sunflower County Consolidated School District. Whether you are a parent, student, prospective or current employee, or even perhaps an industry representative exploring the possibility of locating in our great city, we hope that you find our commitment to education to be one of endless possibilities.
Thank you for your commitment to public education. Together we can keep the Sunflower County Consolidated School District moving forward. Our mission is to unify our schools, communities, and parents to successfully educate all students to enable them to compete globally.
---
District News
Click on a headline for more information.
---
THANKS FOR ALL YOU DO!
The past 20 months have been historic and pioneering. For the first time in our county's history, the public schools are all united under one umbrella. The time honored charge to provide quality education to every child is being answered daily. History tells us that the public schools have been underfunded, shorthanded, and challenged in every possible way; however the resolve of committed educators have met the lack with love, the subpar accommodations with superior effort and the thoughts of "no they can't" with a resounding "yes we can" . WE ARE SCCSD! As we rise united for excellence, we not only choose roads less traveled, we confidently blaze new trails. As you prepare for the summer, I challenge you to take a moment to reflect upon the past year and determine next steps to ensure a successful "next year".
Thanks for all you do to serve the boys and girls of Sunflower County! We appreciate you and look forward to each year as new challenges and tasks come our way. Have a great Summer and we look forward to a renewed energy in August. Lastly, as you reflect on last year, please take a moment to review the "Year in Review" video that captures a small portion of the successes and great moments of the 2015-2016 school year for all schools.
---
Click ↑
---
Education Summit
(Click ↓ to Register)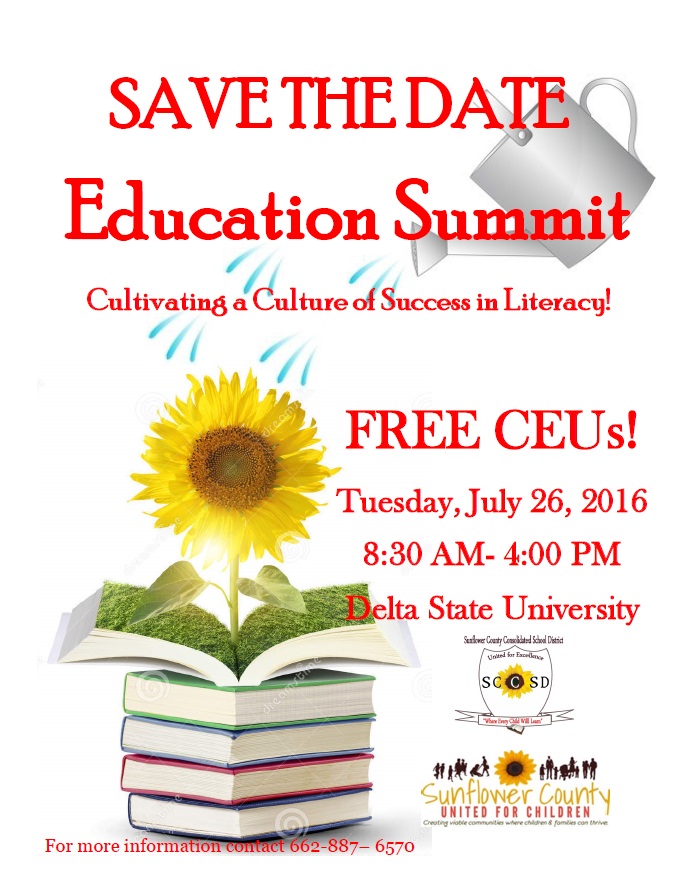 ---
Click for details ↓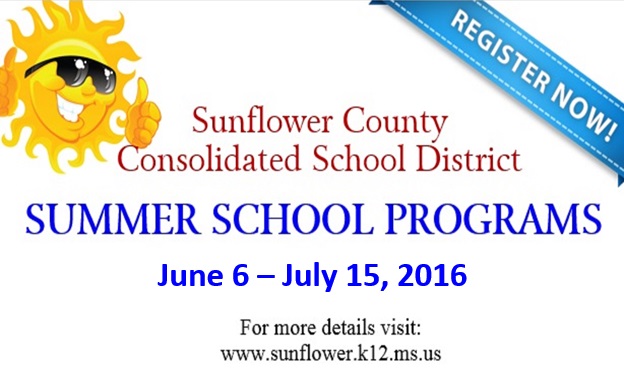 ---
SCCSD 2015-2016 K-3 Promotion Guidelines
PROMOTION AND RETENTION (IHE) Kindergarten: Kindergarten promotion will be determined by the kindergarten teacher and the school principal based upon the mastery of core skills as indicated by BOTH of the following: read more
---